South Kilworth celebrated by Diocese of Leicester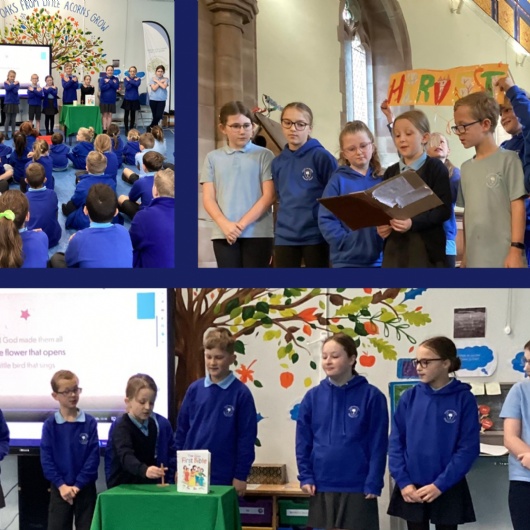 Following our recent SIAMS inspection, South Kilworth Primary School has gained the attention of the Diocese of Leicester. In their recent newsletter, sent to hundreds across the county, the work of our Faith Team and the children's passion for living their Christian values, forms the central case study on how to grow faith in schools.
Commenting on the article, Kerry Willars, Head of School, said, "This is absolutely amazing. We are so delighted for our school, our children and how all their hard work has been recognised. They are kind, caring, compassionate young people, and we really couldn't be more proud of them."
To read the full article please visit Growing Faith in the children of South Kilworth - Diocese of Leicester (anglican.org)