Vision and Values
'Grounded, Growing, Grateful'
Plant your roots in Christ, be strong in your faith and be Grateful. Colossians 2:7
'Tall Oaks from Little Acorns Grow.'
Vision Statement
To nurture children in our school family, to grow into kind, considerate, knowledgeable citizens within our rural community.
Rooted in Christian values, children have high aspirations, faith in themselves and respect for others.
At South Kilworth C of E Primary School our school ethos is built upon our Christian and British values.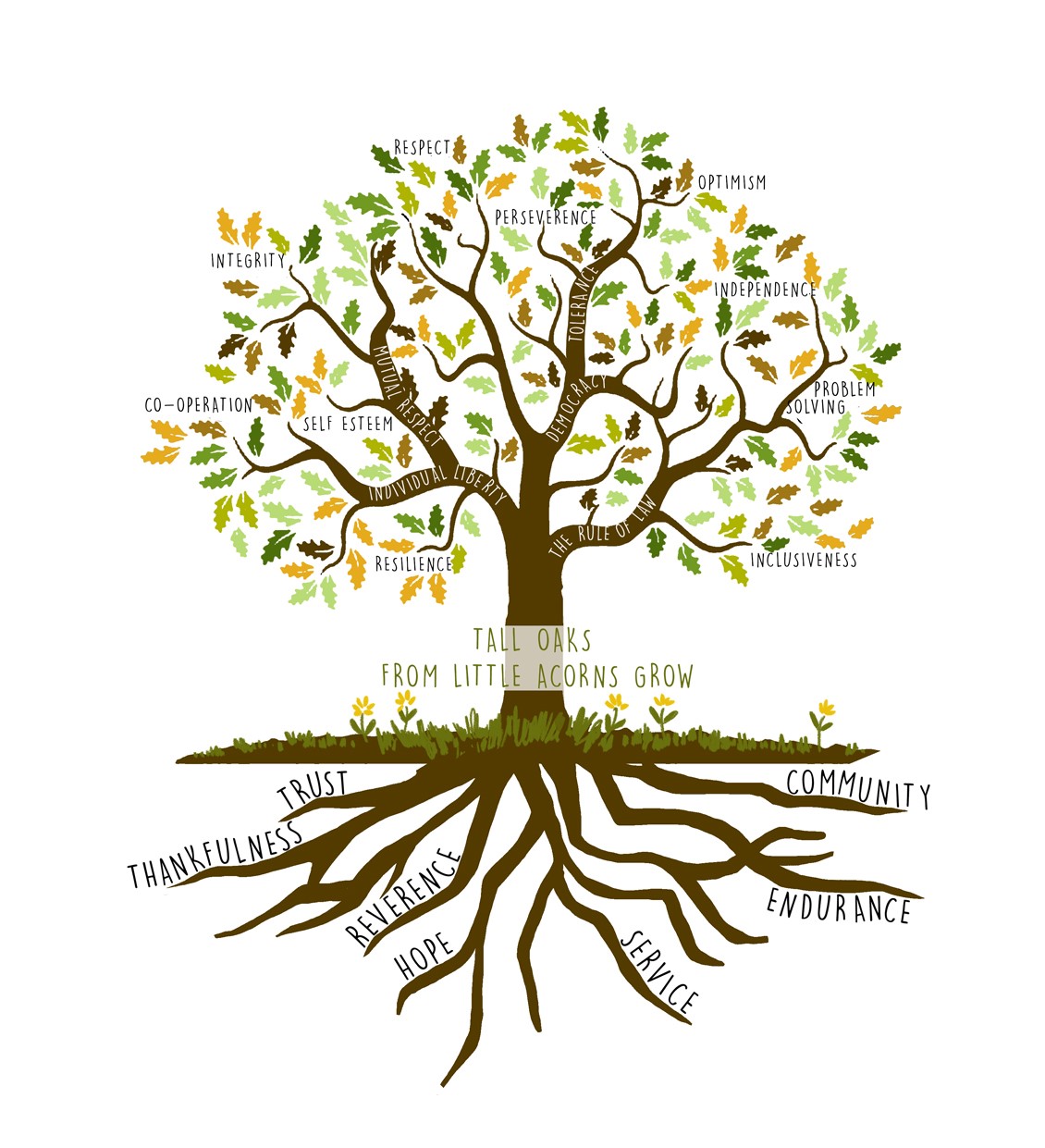 Hope, Thankfulness, Trust, Service, Endurance, Community, Reverence
Liberty, Rule of Law, Democracy, Respect, Tolerance